Niagara Falls – Hamilton – St. Catharine's – Welland – Burlington – Fort Erie Oakville – Niagara on the Lake - Beamsville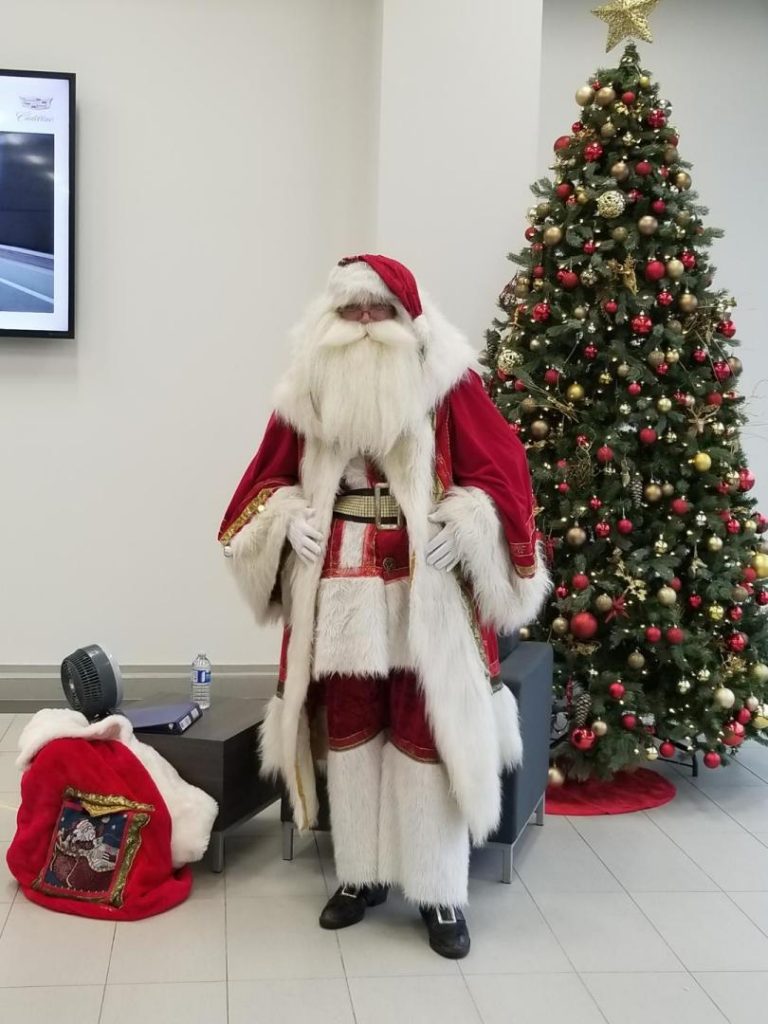 Are you looking for a Santa to hire in Niagara Falls, St. Catharine's, Hamilton, Burlington, Oakville, Beamsville, Welland, Niagara on the lake and all surrounding areas for a company, daycare or house visit.
Look no further, I've been doing Santa for over 35 years. I was voted best children's entertainer 12 years in a row by readers' choice awards. I used to have my own kids T.V Show for 6 years called the JIMBO SHOW.
Christmas is a magical time of the year, and Santa's arrival can be so special for children who still believe.
My costume doesn't look like all the other Santas, that is
why so many children think I'm the real Santa. I also do a
little show before the children come up to see me. Most
children that are scared come up to me because allowed them time to get to know me and to participate in songs and story time.
I get book early so don't wait